Resources for Christian Living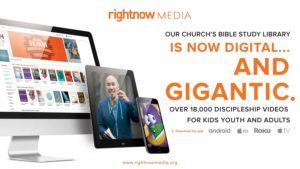 For the time being, we are offering a free resouce that includes Bible studies from popular Christian leaders, small group studies, and curriculum for personal growth from RightNow Media.
To access this resource, please do the following:
rightnowmedia.org/Library

click on the "login" button on top right of page

sign-in with the following username & password

media.gracenaz@gmail.com

GraceNaz540

enjoy the many resources provided. Pastor Chad's fovorite study is Revelation, by Shane Wood of Ozark Christian College. This is one of the resources he is using over the next few months as he preaches through Revelation.