Tuesday – Friend's Bible Study meets at 10:30 in the Grace Cafe (please wear masks & sit at least 6ft apart).
Thursday – Prayer & Fasting– from noon until 1:00 p.m. You may also post prayers on our Virtual Prayer Room,
prayers will be posted on our Prayers Page.
Saturday (Every other )- Life Group for all featuring the video series "The Chosen." Starts at 4pm, next meetings are Jan 30th and Feb 13th.
Sunday – Church Family prayer @ 9:15 a.m. *

Morning Worship @ 10AM
We want to serve you
!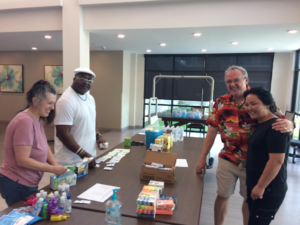 "Our desire is to create opportunities for people to believe and accept the grace of God, become everything that Jesus is, and be Jesus' hands and feet to others."

Most recent Worship Service