Tuesday – Friend's Bible Study meets at 10:30 in the large

classroom on the East end.

Wednesday – Evening service of musical worship, prayer, and testimony.
Saturday (Every other )- The Chosen Life Group is pausing for summer. Once Season 2 is released on dvd, we will resume!
Sunday – Church Family prayer @ 9:15 a.m. *

Morning Worship @ 10AM
We want to serve you
!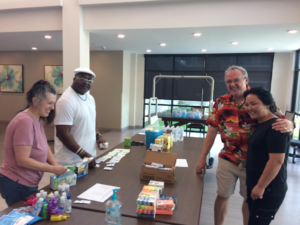 "Our desire is to create opportunities for people to believe and accept the grace of God, become everything that Jesus is, and be Jesus' hands and feet to others."

Most recent Worship Service